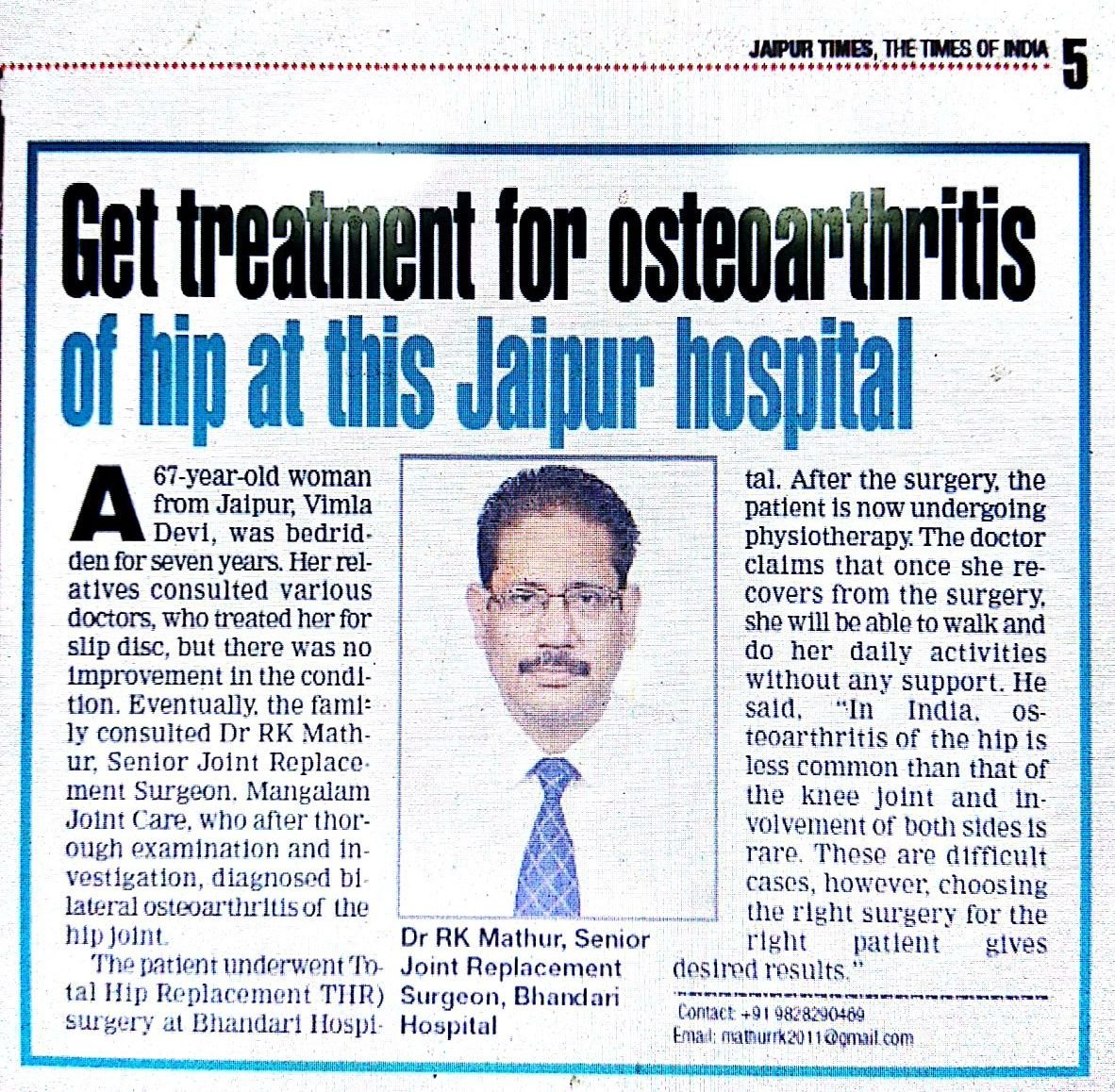 Total Hip Replacement Surgery By Dr. R.K. Mathur
A 67-year-old woman from Jaipur, Vimla Devi was bedridden for seven years. Her relatives consulted various doctors, who treated her for slip dicc, but there was no improvement in the condition. Eventually the family consulted Dr R.K. Mathur, Senior Joint Replacement Surgeon, Mangalam Joint Care, who after thorough examination and investigation, diagnosed bilateral osteoarthritis of the hip joint. The patient underwent Total Hip Replacement THR surgery at Bhandari Hospital.
After the surgery, the patient is now undergoing physiotherapy. The doctor claims that once she recovers from the surgery, she will be able to walk and do her daily activities without any support He said, In India, osteoarthritis of the hip is less common than that of the knee Joint and involvement of both sides is cases, however choosing the right surgery for the right patient gives desired results.
---